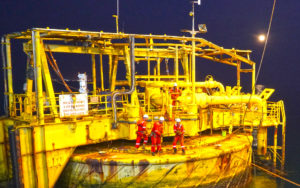 The combination of expertise and experience means that we satisfy all our clients' needs worldwide, assuring an excellent standard of service at all times.
Proximity: our support staff are always on hand 24/7 to respond to all our employees' and client needs.
Sense of service: we are dedicated to provide an exceptional and efficient service to our employees, supporting them with immediate assistance and ensuring that their training and regulatory requirements are up to date and compliant.
Excellence: we pride ourselves on our ability to listen to the needs of our clients and then quickly mobilise experienced and qualified professionals to perfectly meet their needs.
Long term relationship: our goal is to build long term partnerships both with our clients and our teams of international experts. Mutual trust is the cornerstone of our business approach.